Interactive Sex toys for long distance relationships are rarely talked about but will keep things exciting during those long times apart.
Introduction To Teledildonics
They say absence makes the heart grow fonder. It also makes time go slower, much slower.
Teledildonics is the next 'big thing' in the adult toy world and while this may conjour up images of a randy Robocop (or one certain Star Trek android…hey we don't judge!) it is simply a fancy way of describing interactive sex toys.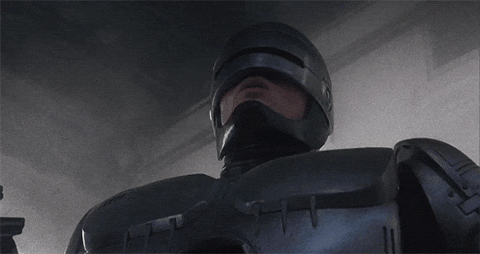 These toys can be controlled by your partner beside you, in another city to you or even another country!
The possibilities don't end there either with the porn industry also getting on board allowing syncronisation of the toys actions to what is occurring on screen at the time, essentially feeling exactly what you're seeing as it happens. While imagination is a great thing sometimes it just cannot compete with VR – Virtual Reality (or Virtual Realism depending how you look at it).
How Does It Work?
Just as technology has evolved so too have our relationships and how we deal with long distances.
Up until the mid to late 90s long distance relationships relied on phone calls with sexy talk. Then came the resulting high telephone bills from STD call rates. Phone sex essentially was as good as it gets.
Then the internet came along and with it a new term – Cyber sex.
Armed with a grainy webcam and a slow connection we now had a completely new and exciting element to our relationships. This became the next best thing to actually being there in person.
Fast forward to long distance relationships of today and the humble vibrator and dildo in the bedside table (let's give them names…Buzz and Woody..) have been given a major upgrade, they can now talk to each other and tell each other what is going on. And you get to feel it as it happens – and potentially see your partner too on your modern HD webcam. Miss the 90s? Me neither.
Typically the process goes like this:
Each partner downloads the toy manufacturers app on their phone and pair the toy via Bluetooth
Via the app you share an invite to your partner to connect
Enjoy!
There are many porn sites with dedicated content for Interactive Sex Toys (listed under categories such as Virtual Reality, Interactive etc).
Feelme.com is the most well known and you will find content on Pornhub.com and most other tube sites.
Which One Should I Buy?
So which products do we recommend to bridge the distance gap between yourself and your lover? Kiiroo are the market leaders in this space for reliability, advanced technology and ability to 'get the job done'.
So there you have it. That '3 week itch' partners of FIFO workers are all too familiar with will now be satisfied, thanks to today's range of Interactive Sex Toys and Teledildonics.
Let us know in the comments section below how you and your partner cope with long periods apart!